Eating properly with lactose intolerance
Admittedly, lactose intolerance presents certain challenges at first in terms of eating properly. After all, eliminating milk and dairy products from the diet altogether is not necessarily a safe thing to do,not least because lactose is also present in lots of unlikely foodstuffs.
Beware of instant soup, chocolate, etc.
One option is to switch to a totally lactose-free diet. Fish, meat, vegetables, potatoes, fruit and rice contain no lactose at all, for instance. Patients with lactose intolerance can therefore eat these foodstuffs with no qualms, provided that they do not use any products that contain lactose when preparing them. By contrast, bread, sausage meat, candy and ready meals should be treated with caution: They often contain lactose as a flavor enhancer, binding agent or stabilizer. To avoid complaints, always look carefully at the list of ingredients.
These foodstuffs cause complaints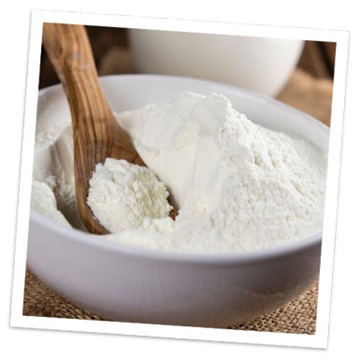 Powdered milk
Powdered milk
Skimmed milk powder is right at the top of the list of products that contain lactose: 100 g contains up to 50 percent lactose!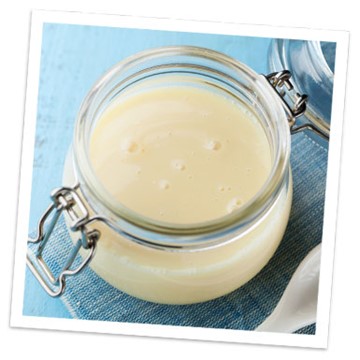 Condensed milk
Condensed milk
Lactose-intolerant people are advised to avoid condensed milk in coffee: the sweet canned milk contains up to 12.5 g of lactose per 100 g
Ice cream
Ice cream
If you have a sweet tooth, beware: ice cream may be delicious, but it can also cause severe complaints with a lactose content of up to 6.9 g per 100 g.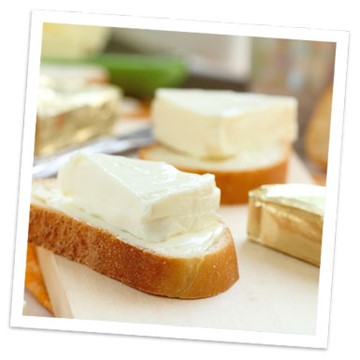 Processed cheese
Processed cheese
Varieties of cheese that do not ripen are always problematic for people with lactose intolerance. For example, processed cheese contains up to 6.3 g of lactose per 100 g.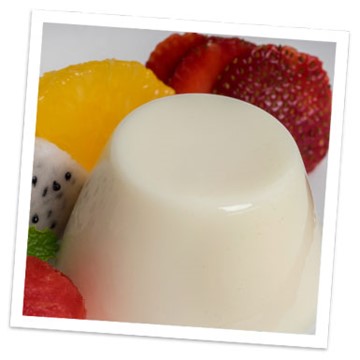 Blancmange
Blancmange
To bed with no dessert? If you have lactose intolerance, that's not such a bad idea. Desserts such as blancmange have a lactose concentration of up to 6.3 g per 100 g.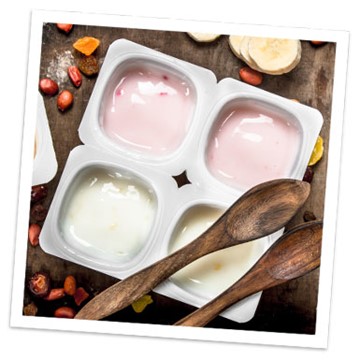 Yoghurt
Yoghurt
Although yogurts contain bacteria that aid lactose breakdown in the intestine, they are often enriched with powdered milk. As a result, the lactose content can be as high as 6 g per 100 g. Enough to cause complaints!
Lactose: It's all about the dose
The severity of complaints triggered by specific foodstuffs depends on two factors: their lactose content and the individual concentration of the enzyme lactose in the intestine. Many patients stay free of complaints if they ingest only small amounts of lactose.However, there is also an easy way for people who have problems with lactose to take in the lactose-separating enzyme – with LACTOSOLV®.